Description
Nicely done! Heavy metal casting (they can stand the weight if you use them on a jewelry box or heavy shadowbox. They are threaded, in case you want to find/use screws (to use them as drawer knobs).
Set of 2.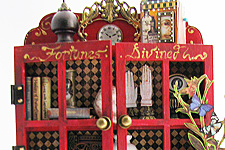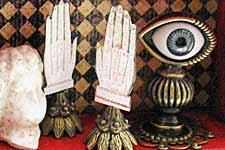 Lady Divina's Cupboard by Lora Mahaffey. See the Supply List.
For more information see the blog.
Design Team Member Lora Mahaffey made The Captured Mermaid (see the wide photo below). More info in the blog and/or see the supply list.
150816LMC 150820LDC 150913KLD 150920LBC 151001LGM 150121RCT 161013NB 170202LC 210718new 170629LM knob lantern cast bronze 230402new