Description
1/8" x 12" birch dowels.
The 3/4 Inch Wooden Wheels, Spoked Wheel Set - 1-1/2 Inch, Tiny Fancy Wheels Set and Small Wooden Box Feet fit these dowels.
Set of 5.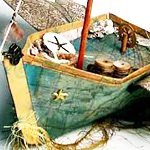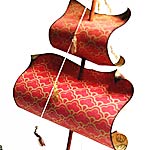 Sky Pirate Paper Boat by Design Team Member Nichola Battilana. See the Supply List.
For more information see the blog.
1/8 Inch Wooden Dowels 140420nss 140911nvm 141227TCVCB 150318RLH 150402MBT 150503KPC 150823kbzc 160424SFC 170406SC 180204TC