Description
Includes labels sized for cans and jars in the Set of Unlabelled Jars, Bottles & Tins (and Miniature Wooden Crates and Tall Wooden Fruit Crate, too). 
NOTE: since these are teeny tiny, the printed version of this sheet is on a lighter weight 24 lb laser stock (the normal 80 lb stock is just too heavy to fold!)   
Exclusive to Alpha Stamps by Teri Calia.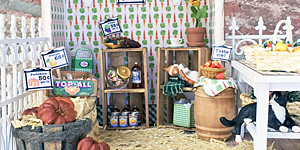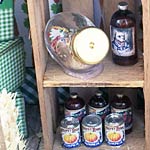 24 Carrot Farms Produce Stand by Teri Calia. See the Supply List.
For more information see the blog.
200816SC 150903TPS 160313BSG 190728NB 160313TFG 170723SC 201108NB 210114SC