Description
Dang, these are cute! Little house-shaped paper mache boxes! With lids! Just think of all the house-and-home decorating you can do.
Good for little gift boxes or cut some windows and make little dioramas... who knows what you'll come up with.
Sold individually (a set of 2 pieces: base and lid).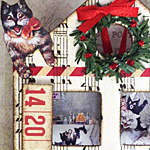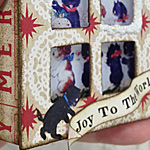 Cat Ornaments by Teri Calia. See the Supply List.
For more information see the blog.
minchiphousesbox 120912MCprnc 140126tadg 140126tcwmm 141109tct 141123lrn 141207LSV box