Description
Flexible, durable silicone mold. Easy to pop out finished/dried items by bending the mold.
Finished size are approx. 15mm and 18mm long. Samples shown are by Laura Carson (also shown with bread from the Silicone Mold - Large French Bread Loaf).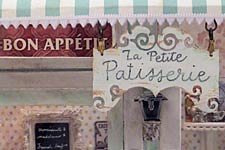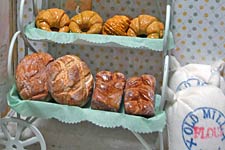 La Petite Patisserie by Shannon Cooper; See the Supply List.
More info is in the blog.
Silicone Mold - Set of Croissants 151029SLP 151005NTC 160128NBPPV 160424SFC 210318CL 160417RMA bread 180507LC 190912new