Description
A large bag of flat sheet moss. Easy to use in shrines and dioramas as it stays together more than loose moss (and it's a nice "live" green color).

Click on either photo to see how much is in one package.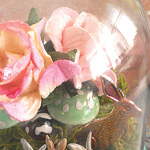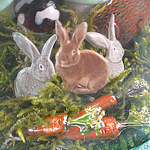 Bunny Dome by Design Team Member Rhea Freitag; other components in Rhea's artwork.
More Easter artwork is in the Gallery. 
181230SC 130310rf 130310rbd 130309ked 130310rst 130317rbn 130317rfbx 170330BL 130324rgh 130324wamh 130324rsc 130407nbd 180830LC 130407npd 130414nch 130505bmt 130627nbfl 130627nbfb 130627kbl 130808ntc 130818nbb 130905bbsh 130905pkp 130905skt 140213jdbs 140213jdga 140323bbhs 140327tccd 140810nrrh 140810nsg 140821jrrh 141005KGV 141023lgb 141030ngb 141009jcb 141113stw 141113ltw 181007KB 170112RT 141129nmm 141201lc12 150402MBT 150430KSB 150510HMS 160505TCG 160313TFG 160218NCV 150801cgc 15083NBT 150920LDG 150924NBT 151025FTB 151005NTC 160214SBS 160128NBPPV 180909KB 160225RFH 160310SCA 160324MHR 160320BTH 160407RFC 160410LTP 160417RMA 160518NMS 160612LH 160619TC 160701BT 160811LC 160814NB 160828LC 160925SC 161099RS 180902KB 161103SC 161110LM 161126TC 170302TC 170430TC 170913LC 170928TC 171015TC 180104NB 171213BL 180628BL 180325LM 180325TC 180404BL 180404SM 180405NB 180506NB 180620NB 180708SCT 190203KB