Description
A nice selection of tiny bottles, jars, and metal cans. The smallest is approx. 1/4" wide x 3/8" tall; the largest is 3/8" wide x 7/8" tall.
See Teri's Tiny Labels for Crates, Jars, & Cans Collage Sheet for some matching labels sized for the cans and jars (and labels that fit mini wooden crates, too).
Set of 22 pieces.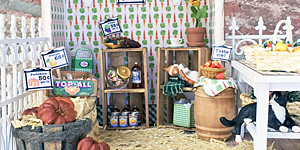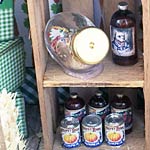 24 Carrot Farms Produce Stand by Teri Calia. See the Supply List.
For more information see the blog.
150903TPS 160128NBPPV miscellaneous resin 160728BT mixed can milk jug 170712RT 221002new