Description
Nice, small set of green plastic foliage. They just have pointed ends (made for architectural models) so plan accordingly.
3 different styles (you'll get 2 of the smallest one, for a total of 4). From 1" to 2" tall.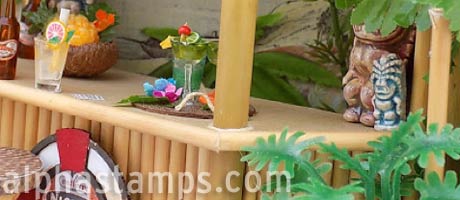 Tiki Beach Bar by Shannon Cooper. See the Supply List.
More info is in the blog.
220407SC 180712LC 180719SC 160605SC 160313TFG 160717SC 170326TC 220508RT palm 201105SC