Description
A cute set of lightweight, laser-cut chipboard pieces with a nautical theme. The round windows can be overlaid over each other.
The overall sheet is 5-1/2" x 7".
Note: This is a laser-cut chipboard. It will ship in a flat sheet: almost completely cut out, save a tiny (1/8") spot that you can snip with scissors or a sharp blade. Keeps all the pointy details from being banged up during transit.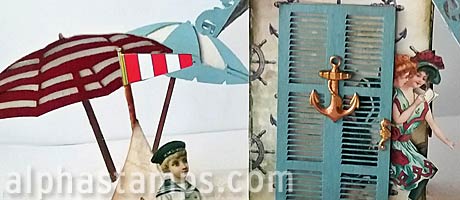 Sailors Cove by Laura Carson; see the Supply List.
More info in the blog.
Shutters 160703KB 160703LC chipboard 160717RT 160717SC 160728BT 160804RT 160807COH 160807NB 170406SC 170514SC beach life preserver GND