Description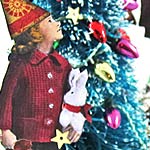 Three Kids a'Gifting by Design Team Member Kristin Batsel created for The Twelve Days of Christmas.
Tiny green trees with a bit of snow flocking, made of bristles on a wire frame (kind oflike old-fashioned baby bottle brushes). Mounted onsmall wooden stands.
They can be used 'as is' or bleached and retinted (learn more about bleaching them on this blog post).
Set of 8. 3 sizes (the largest is approx 4" tall, including the wooden stand).
Brownie Christmas by Design Team Coordinator Miz Bella; See the Supply List.
For more information see the blog.
sisal 181213BL 120312KBkds 131219mb 141026bwn 141204lss 141204lct 141218nrj 151129SWH 151129KLS 161125LM 171116BL 171124SC 171126LC 181206KB 191130KB 191103KB 171210LM 171214RT 201203LM