Description
54 images total; 27 with labels and 27 without. Add your own labels to the blank ones, or use them for a different purpose such as perfume bottles, or as a template to cut-out a piece of chipboard.
Exclusive to Alpha Stamps by Artfully Musing.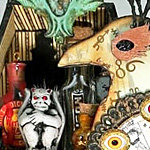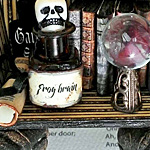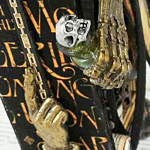 Coffin Apothecary by Laura Carson. See the Supply List.
For more information see the blog.
dgtlUSGPotion Bottle Silhouettes Set Download halloween hallosearch 140921LCC