Description
This fits the front of the Punch & Judy Theatre. The Pink Children's Theatre Collage Sheet also has a large image sized for this facade.
Laser-cut mid-weight chipboard. Approx. 6" wide x 6-1/2" tall.
These are also included in the Pink Valentine Theatre Kit; see all the other kit components available to buy separately.
Design Team Member Rhonda Secrist Thomas made Behind Closed Doors (see the wide photo below). More info in the blog and/or see the supply list.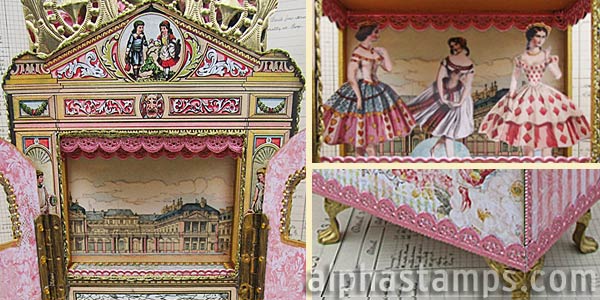 180204TC 180204PnkThrkit 180204RT  GND