Description
A sweet, little lamp (fairly heavy for its size, as the entire piece, including the white lamp shade, is made of cast metal).
Approx 1-5/8" tall.
Sold individually.
This item is in Dollhouse 1:12 Scale.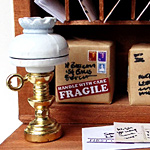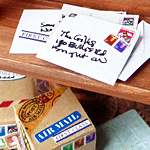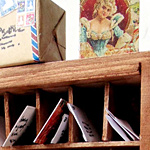 Mini Mail Room by Nichola Battilana. See the Supply List.
For more information see the blog.
Miniature Hurricane Lamp 141129nmm 150514LMHAB 150524VMC 150820LDC 160324LMF 161204BL kindaDS