Description
Similar to the Little Darlings Collage Sheet, each of these kids appears twice, once in reverse, so that you can paste them back to back.
Exclusive to Alpha Stamps by Teri Calia.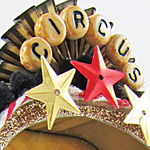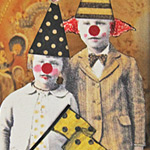 "A Day at the Circus" by Design Team Member Kristin Batsel; other components in Kristin's artwork.
See above for larger photos.
Little Imps Collage Sheet children kids 130407kcrc 130804kmc 130808gv 170803KB 170921RT 170924NB 150801sbb 191017KB 150927NBH 151108RTB 160218NCV 160925SC 210905RT 180923SC CATN