Description
Drawer handles (miniature door knocker?) in a brass oxide finish (they're cast but not as heavy as a solid brass piece).
You'll need to glue this on to attach it... it does have 1 hole for a threaded bolt on the back but no screws/bolts came with them.
And as you can see in the additional photo, the handle can be moved.
Sold individually.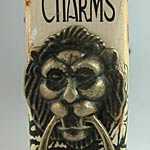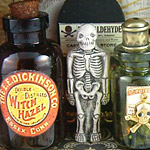 Artwork by Design Team Member Laura Carson (also used in her Pretty Potions and Poisons Apothecary Event).
Lion Head Handle 140309lcwc 140810nrrh 141002LHP metal antique gold brass bronze knocker door 160225RFH 190509SK 160428TFC 161016RT