Description
Lovely, gossamer wings for dragonflies or fairies. This sheet works particularly well printed if clear transparency film.
Exclusive to Alpha Stamps by Nichola Battilana.
Fairy Lantern above by Nichola Battilana; other components in Nichola's artwork. For more information see the blog post.
Design Team Member Lora Mahaffey made an Easter Shadowbox and the Little Blue Bunny (see the wide photo below). More info in the blog and/or see the supply list.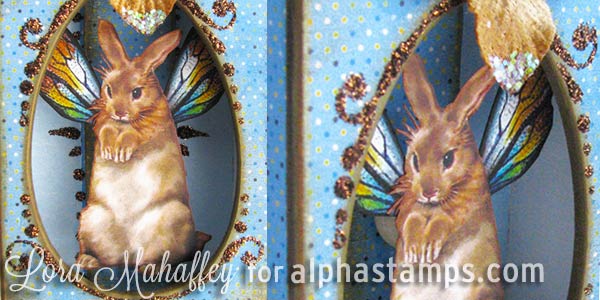 butterflies butterfly fairies 220203CL fairy 130602nb 130627nbfl 130627nbfb 130818nbb 130822ga 140126nbpf 180325LM 220109SC 151022TWR