Description
Nicely detailed raw brass stamping.
A Green Man is a sculpture, drawing, or other representation of a face surrounded by or made from leaves. The Green Man motif has many variations found in cultures around the world and often related to vegetation / agricultural deities.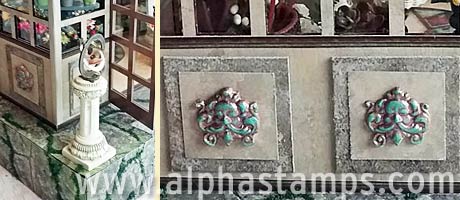 Miniature Victorian Conservatory by Laura Carson; See the Supply List.
More info in the blog.
Green Man Brass Stamping 140118nlb 150121RTF 160605LC kindaDS