Description
Elements from Alice in Wonderland including a cute green teacup and a few text phrases (including "We're all mad here" and "They're dreadfully fond of beheading people here").
Licensed from Teri Calia.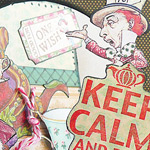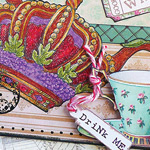 Peek-a-boo Card by Teri Calia using colored pencils to color the teapot; other components in Teri's artwork. More info in the blog.
See more photos from the Peek-a-boo Card Swap.
i shall be too late i'm 130609tc in wonderland white rabbit tea cup mad hatter teaparty flamingo pocket watch cat 130706twp 131230tcb 140126tadg 140126tcwmm 150820WRH 151230THB 190509SY 160505TCG