Description
A mix of images from advertisements and trade cards, and a book cover ("Decorum") and text that could become a mini book spine ("Treatise on Etiquette and Dress").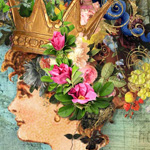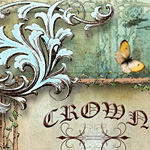 Never Go Out Without Your Crown Digital Collage by Design Team Member Jeanne Draachreider.
For more information see the blog.
An Altered Book with a Secret Inside by Design Team Member Caroline Ouzts-Hay. See the Supply List.
For more information (and a tutorial) see the blog.
Decorum Collage Sheet 140302kbvc 140302fcrsts 140313ccb 140319bcrb 210328SC 140323ntc 140327stc victorian fashion corset 150104KBSB 160710JA VICT