Description
100% rayon. Silky and drapey. 9/16" wide.
5 yards.
This seam binding is also included in the Vintage Victorian Ornaments Kit; see all the other kit components available to buy separately.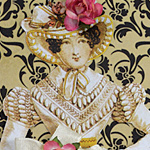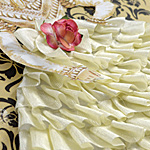 Artwork by Design Team Member Caroline Ouzts-Hay shown as part of her No Sew Ribbon Doll Tutorial. See the Supply List.
For more information see the blog (with a FREE skirt template).
191219SK 111231catsGA 130203coh 130303rs 130602coht 130929coh 130929lch 131208lsh 190613DC 131215rfsb ivory 140116ch 140216rfbc 140302klcb 140319rtc 150531SSM 190704DC 190822RT 151217COH 161211RT 190620SK 191208BK 191222RT 161208RT 171203LG 191201VVOrnkit