Description
Not really glue (not for adhering one thing to another) but"glue" in the sense that it's glitter in an almost magical emulsion(the glitter never settles to the bottom of the bottle) for easily applying glitter to a collage without having to use another bottle of glue with your glitter. (That may have been the worst description I've written.) Anyway, cool stuff. It has a fine tip so you can write words or doodle.

1/2 oz. bottle.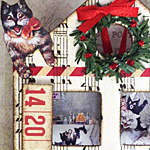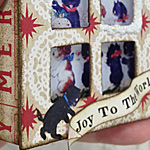 Cat Ornaments by Teri Calia. See the Supply List.
For more information see the blog.
Christmas Red Stickles searchxmas Glitter Glue 121104confbx 121118advnt 141023lmxt 141109tct 141204lss 141211jdh 150301KBT 150319SMT 150604KB 150924BTS 151112SCC 181101BL 190822RT 151119LMC 151129SWH 151217COH 160103KZW 160428LMQ 160522CH 190113LM 160904BL 190811LM 181209RT 160925SC 161023BT 161201RT 170305SC 171116BL 171125LM 171210LM 171214RT kindaDS 190113LM 191117SK 191208BK