Description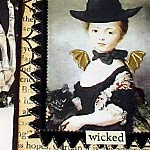 Artwork by Guest Designer Lynn Stevens; see a larger version above in the extra photos. Also check out the supply list.
These are also included in the Anthology ATC Mailer Kit; see all the other kit components available to buy separately.
2-5/8" x 3-5/8" (made to snugly fit a 2-1/2" x 3-1/2" ATC).
Set of 5.
hallosearch 180823BL 180825RT 180729SC 180713KB 180713LN halloYGsale 180729AnthMlrkit 190414SC