Description
Simple and sweet. Twisted black and natural, 4-ply cotton twine.
This twine is also included in the Little Ghouls Kit; see all the other kit components. 
5 yards.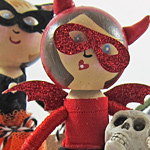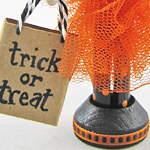 Trick or Treat! Halloween Peg Dolls by Design Team Member Kristin Batsel;
See the Supply List.
For more information see the blog.
Bakers Twine - Black 180819NB 140710kbcp 140919KBP 150322LTP 150625ss 180930RT 180923SK 170903lilghlkit 171015GN 180902KB 171008SC 171125LM 180916SC