Description
This sample (using the cranberry color ink) is from a Gold Leaf and Alcohol Ink Acrylic Tags Tutorial by Design Team Member Barbe Saint John using gold leaf with the inks to create beautiful, glowing tags.
This is a set of all 4 Fall leaf colors used by Rhea Freitag in her Fall Journal (see below for more info).
Colors included in this set are: Terra Cotta, Cranberry, Latte and Caramel.
Use on glossy paper, dominoes, metal, shrink plastic, glass, and other slick surfaces. Made for non-porous surfaces (not uncoated paper nor photo paper).
Here's a demonstration of how to use them, by Tim Holtz: video tutorial.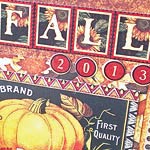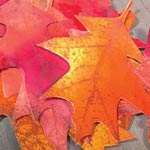 Fall Journal (with some wonderful leaves made with Alcohol Inks!) by Design Team Member Rhea Freitag. See the Supply List.
Learn more in Rhea's Tutorial and/or see more photos in the Gallery.
Alcohol Inks - Fall Set autumn mermaidcastle 130627rfdl 120311afb 131301trcppr 130310rf 130818drd 130905pkp Caramel brown dark red burgundy rust brick Terra Cotta Cranberry kraft tan Latte Caramel orange 131110rfj 140731lbb 140814lhb 150125LGB 160602TB kindaDS