Description
Laser-cut black acrylic cats! About 1-1/4" tall (and 2mm thick). Each piece comes with a protective paper cover; just peel off before using.
Shown below as part of Teri Calia's Creepy Goblin Cemetery; See the Supply List. More info in the blog.
Set of 3.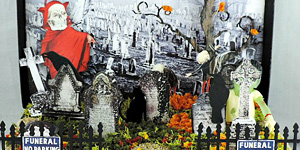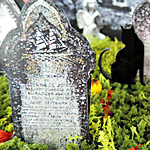 Goblin Zombie Rise by Design Team Member Shanna Shands. See the Supply List.
More info is in the blog.
Acrylic Black Sitting Cat Cut-Outs* hallosearch 150801cgc 150801sbb 170901TC 170830LC 171001KB 150802cemtkit 150827SSA 150913KBT 150917MFW 150920LBC 150927CHH 160417RMA 171018RT 180930RT 170901TC