Description
1-1/4" x 7/16" with a hole size of 1/4".
The 1/4 Inch Wooden Dowels fit these wheels.
Also shown with smaller wooden wheels (linked below if still in stock).
Set of 4.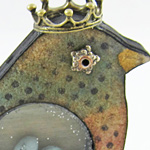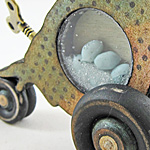 Bird Toy by Design Team Member Kristin Batsel (with some artful coloring and distressing via Copic Markers and sandpaper). See the Supply List.
For more information see the blog.
1-1/4 Inch Wooden Wheels 140223kbt 150205KPH 150402MBT 180322SC